London Stock Exchange
First Flight Non-Executive Directors are the preferred partner of the London Stock Exchange Issuer Services Marketplace as a provider of Chairs, Non-Execs & Advisory Boards to smaller quoted companies on the Main Market & AIM companies. The issuer services platform is central to London Stock Exchange's commitment to fostering connectivity, partnership & innovation.
Read More
Marianne Macdonald / Non-Executive Directorships Consulting
Marianne works closely with First Flight and offers an unusual service for individuals who wish to pursue a Non-Executive Director career. Based on her background as a Non-Exec Headhunter at The Zygos Partnership, then one of the leading UK Non-Exec recruiters. Marianne works closely with senior business people in a range of ways aimed at optimising their chance of getting a NED role and speeding up the process.
Read More
Association of Financial Mutuals
We are the only Search agency that has been awarded Associate Member status by the AFM becuase of our understanding of the NED role in financial organisations.
Read More

ShareSoc represents and supports individual investors who invest in the UK stock markets
Read More

Board Intelligence
Board Intelligence specialises in developing board information, to stimulate the right conversation in the boardroom and enable informed decision making.
Read More

Gregg Latchams
Paul Hardman at Gregg Latchams is a corporate and commercial lawyer and specialises in advising Directors including Non Execs on Governance and Director duties, appointment terms and service agreements, and pension issues.
Read More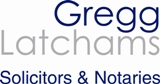 CIMA is the world's largest and leading professional body of management accountants. Our mission is to help people and businesses to succeed in the public and private sectors.
Read More

BP&E Global
Delivering a complete range of services to help Boards meet their full potential. BP&E Global services:
Good Governance - the foundation of great Boards, make sure you have the right structures and procedures to support your Board.
Board Reviews - a bespoke approach to analysing how best to help your Board to perform to its potential.
Read More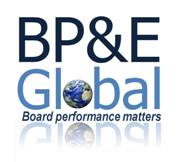 MindLeap / Caroline Evans
Caroline Evans, as the founder of MindLeap, undertakes collaborative projects promoting and facilitating the growth and development of the corporate governance agenda. Caroline connects with anyone who wants to up their game in the Boardroom from individuals who are exploring non-exec directorship careers to external advisors, shareholders and any other stakeholders.
Read More