Corporate Seminars
We run a range of events throughout the year for CEO's, Company Chairman and Non-Executive Directors including talks by guest speakers. Our Board events provide an opportunity for us to share knowledge and experience of the Non Exec landscape and how to achieve effective Boards. We cover areas including:
Corporate Governance
Ethics and Culture in the Boardroom
Legal Responsibilities
Skills Evaluation
Succession Planning
Shareholder Relationships
Director Remuneration
Guest speakers:
Arlette Andersson
Arlette Anderson is an accomplished leader in governance roles and currently a Director at Vodafone. Operating at Board level, Arlette is a skilled influencer with a demonstrable track record of creating and delivering governance, compliance and employment policies. She has 20 years' experience operating at a specialist leader level, managing large teams including specialists and a Professional Development mentor in a variety of sectors including Telecoms, Retail, Consumer, CSR Consultancy, Construction, Rail, Property, Professional Memberships and Logistics. Previously a Director at BNPParibas Real Estate and Head of Sustainability at RICS, Arlette is a well networked, high profile ambassador for risk management, sustainability and compliance with a proven track record as an outstanding innovator in the private and public sector winning several Industry Awards.
Jane Mitchell, JL&M Ltd
Jane's career started in television broadcasting at the BBC in London, where she worked with the best in the business on such TV icons as Tomorrow's World, Grange Hill and Blue Peter. It was at that early stage that she developed a passion for effective communication and learned the value of mutual respect and great teamwork.
In 2005, Jane set up JL&M and now advises, 'guides' and supports (some might say challenge), leaders in organisations large and small, as they find ways to embed their ethics, values-based leadership and behaviours. At the heart of Jane's work is the principle that people willingly take responsibility for their own behaviour and actions at work when they understand what the 'corporate' ambition is and how they can contribute to it, and are recognised for that effort. "There is wisdom, knowledge and enthusiasm at every level of an organisation and when dots are connected effectively the insights everyone gains can be harnessed to drive real and positive change." It's connecting the dots that is the key.
Janes' clients who have had the courage to tackle these difficult issues, include Rolls-Royce Holdings, BAE Systems, BP, SERCO, Meggitt, BT and Co-operative Bank.
Jennifer Palmer, BA (Hons), FCIS, MIoD, SMIRM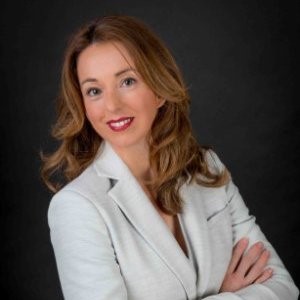 Jennifer began her City career in 1993, enjoying success in executive recruitment before joining JPMorgan and qualifying as a Chartered Secretary. Since then she has worked for a number of FTSE 100 banks and financial institutions including Macquarie Group and Standard Bank Group before becoming the Deputy Head of Global Assurance for RBS.
In 2014 Jennifer set up Goldstream Governance Ltd a specialist consultancy providing corporate governance, operational risk management and assurance expertise.
Her recent appointments include interim Director of Governance, Risk, Legal and Compliance for a NHS Financial Trust and Special Advisor to an internationally renowned governance consultancy.
Cliff Weight, Director and Executive Compensation Consultant
Cliff Weight is a Non Exec at ShareSoc, the Individual Shareholders Association, and has developed ShareSoc's Remuneration Guidance, which contains specific recommendations for companies with less than £200 million market cap. Cliff is the author of the Directors' Remuneration Handbook and has over 30 years' experience as a remuneration consultant. Cliff is a member of the QCA Corporate Governance Expert Group, the Advisory Board of the High Pay Centre, the Editorial Board of Executive Compensation Briefing, and is a Non-Executive Director of MM&K, the leading independent remuneration consultant and Manifest who provide Corporate Governance research and voting services to investors and others.
Non-Exec Director Development
We are pleased to offer companies a personalised seminar that will help your NEDs understand not only the legal and practical responsibilities of the Non-Exec Director but the key skills to being an effective Non-Executive Director. We can tailor these seminars to cover the following topics:
NED roles and responsibilities
Legal Liabilities and Corporate Governance
Interpret Financial Reports
Board committees – Audit, Risk, Remuneration and Nomination
Effective behaviour in the Boardroom
How to add value as a Non-Exec Director