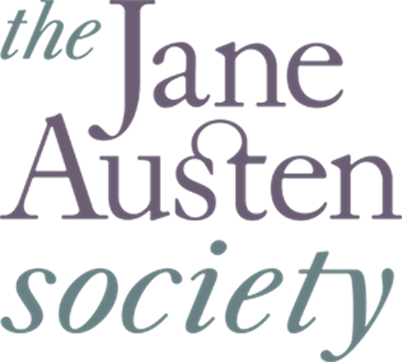 Role No: 1192
To apply for role click 'HERE'
Trustee Treasurer Job Description
https://janeaustensociety.org.uk/
The Jane Austen Society was founded in 1940 by Dorothy Darnell with the purpose of raising funds to preserve the Cottage in the village of Chawton, Hampshire, where Jane Austen lived with her mother and sister Cassandra from 1809 to 1817.
The Society exists to celebrate the nineteenth century British author by: promoting the appreciation and study of the life, work and times of Jane Austen and her family; preserving the manuscripts, letters and memorabilia of Jane Austen and her family; continuing a programme of scholarly publications; and supporting the work of Jane Austen's House, Chawton.
The Society has recently converted to a Charitable Incorporated Organisation (CIO). There are seven regional branches that offer membership and events that may include outings, talks, discussions and other social events related to the Life and Times of Jane Austen.
A number of the Society's trustees will retire at the AGM in July 2024. One of the retiring trustees will be the Treasurer and the Society is accordingly looking to recruit a new Treasurer.
Trustees meet three times a year on a Saturday in January (online), April (usually in Chawton, Hampshire), and October (usually in London). The Society's Annual General Meeting has historically taken place in Chawton on the second Saturday in July, but in 2023 will take place in Winchester. Trustees are expected to attend the AGM.
Current Officials
President: Sir Sherard Cowper-Coles, Vice Presidents: Richard Knight, Patrick Stokes. Trustees: Professor Richard Jenkyns (Chairman), The Revd Canon Michael Kenning (Vice Chairman), Maureen Stiller (Honorary Secretary), Matthew Huntley (Honorary Treasurer) plus 9 other Trustee members. There are also a number of volunteers.
This is a hands-on role for someone who has an interest in the life and works of Jane Austen as well as the professional capability to perform the role of the Treasurer of the Society.
The role of The Treasurer is to support the Society with their financial responsibilities – please see the attached document for further information.
The Treasurer is also expected to provide the following reporting.
preparing financial reports for the January, April and October trustee meetings and responding to any questions

presenting the annual report to the AGM in July and dealing with any questions arising

sending the annual online return to the Charities Commission

monitoring the performance of the Society's investments (currently with COIF) and reporting to the trustees to enable them to review it
Time Commitment: 2/3 part days per month with more in April/May dealing with the annual accounts and in September at the annual conference.
Remuneration: Expenses only
Further information, including the Society's accounts to 31 December 2022, can be found on the Society's website and on the Charity Commission's website: https://janeaustensociety.org.uk
For an informal discussion please contact First Flight Non-Executive Directors Ltd at This email address is being protected from spambots. You need JavaScript enabled to view it. or call 01797 270271.
The role will close on: Friday 31st March 2023